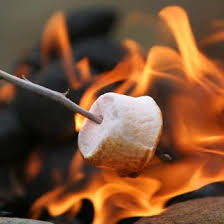 HOW WE CAN WORK TOGETHER
Coach House Counselling can offer you face-to-face sessions or as an alternative, sessions via Zoom or telephone for those that need the convenience or flexiblity. Sara is a counsellor in Hartley Wintney with her own private therapy room at Health at Hart in Hartley Wintney and at The Coach House in Eversley, both conveniently located near Hook, Fleet, Finchampstead & Yateley. Meanwhile, Karen sees clients from her private therapy room in Aborfield Green, near Wokingham. Telephone or Zoom consultations are a familiar way of working for us, and after just a few minutes, this way of working together feels perfectly natural. We continue to offer this service with confidentiality as if working face-to-face. We ask that you too, ensure that your environment offers a safe space to be able to talk to us openly too. We are mindful of the individual needs of each client, and will endeavour to accommodate your preferred way of working, be it remotely, face to face, or a hybrid of the two.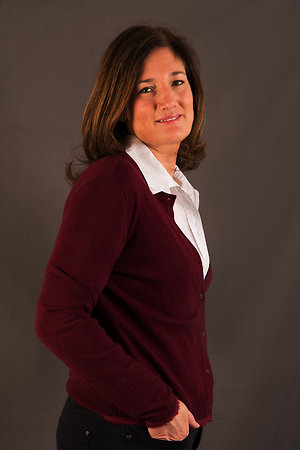 Counsellor (BACP Accredited) and Psychotherapist in Hartley Wintney near Hook, Yateley, Finchampstead & Eversley,
WHO AM I?
Sara Thompson
Whilst we may all share similar challenging experiences such as anxiety, bereavement, difficulties in relationship to name but a few, every person's perspective on life events is unique to you and the meaning you attach to these experiences. This is why I love working with my clients as no two people are the same. Working collaboratively together, my approach is to facilitate change and bring about positive outcomes where perhaps feelings of hopelessness and helplessness have crept in and you feel stuck in a negative cyle. I can work short-term (although recommend a minimum of six sessions), or long-term, giving you as much time as you need to really explore patterns of behaviour (since we are creatures of habit), and finding new ways to lead your life to be as fulfilling as possible. To be the person you want to be, and not the person you think everyone wants or expects you to be i.e. living authentically. As well as my private practice for counselling in Hartley Wintney, I have had a great deal of experience working with young people in an University setting whom may present with such issues as anxiety and depression, self-harm, self-medication, exam stress and relationship difficulties. I also have experience of working long term with adults in the voluntary sector at an agency offering therapy within Finchampstead, Wokingham and Hartley Wintney, near Hook.

Here are just a few testimonials from past clients; "I honestly believe that without your help, that my Christmas would have been so different as I would have been suffering from anxiety and depression again. For that I am so grateful".

"I would never have imagined I could feel so happy and comfortable in my own skin, or that I could respect and like myself as I do now .... so thank you".

"I appreciate your attentiveness, and I feel you have helped me during difficult times ...."

"It's rare to find a therapist who you feel so comfortable around. You have helped facilitate my journey to be at peace with myself on more than one occasion. I would recommend you to anyone. "

"I would highly recommend Sara , as she steered me through the root causes of my anxiety and depression and helped me heal and get better. I would strongly recommend her as an expert counsellor/therapist who specializes in mental health issues."

To see my personal profile, please click here Counsellors' Profiles.


Counsellor (BACP Accredited) and Psychotherapist in Finchampstead and Wokingham
WHO AM I?
Karen Warriner
Are you looking for a warm approachable counsellor to talk to in a safe confidential space? If so I can help, I believe that the relationship between myself as the therapist and you as a client, is key to effective therapy. If you need to talk and explore your issues with someone who will listen with empathy; whilst enabling you to develop self-awareness and self-compassion, please contact me to see if we can work together.

I work as a counsellor near Wokingham and Reading with adults and children in private practice. In addition I work in a hospice counselling terminally ill patients, their families and the bereaved.

I have experience of supporting clients with a wide range of issues and challenges, such as relationship difficulties, anxiety, depression and stress; all counselling is tailored to individual need, providing personalised support through a warm and engaging therapeutic relationship.

When working with children, I incorporate the language of play and creativity, using therapeutic resources to support the counselling process.

I also have experience of supporting individuals with language and communication difficulties, autistic spectrum and learning difficulties and can differentiate to meet individual needs.

I am professionally qualified, with a Foundation Degree in Humanistic Counselling (FdSc) and a registered member of the British Association for Counsellors and Psychotherapists (BACP). I come from a background of working in health and education and believe positive mental health and well-being is key to enabling us to live happier, healthier and more fulfilling lives.

Here are just a few testimonials from past clients;

"I would recommend any teenager in my situation to consider Karen for counselling services. I was apprehensive before starting the process and didn't know what to expect. In the first meeting, Karen explained how it would work and what to expect but also that if either of us felt the fit wasn't right then it was perfectly ok to say. Karen created a comfortable environment where I felt at ease to share my worries and concerns. Now I reflect back I am so glad that I decided to go through with this process, Karen has helped me massively overcome many challenges that I could not have on my own."

"As a parent it can be overwhelming handing your teenager over to a professional and trusting the professional psychotherapy process, but I only have positive things to say about the experience. My child is a different person to when he first reached out to share his concerns regarding his mental health. Karen worked with my son over a 6 month period to help him work through his issues and at the same time develop the skills and tools to maintain his mental health going forward. Karen arranged a meeting for both of us at the beginning and the end of the process with clear explanation on how the process works and her professional code of conduct she has to operate within. She provided a safe environment where my son, who was initially very apprehensive felt comfortable to talk and share his concerns. She respected he was under 18 but at the same time treated him as an adult and as an individual and maintained full patient confidentiality. I would highly recommend her services."


"You have been my wellness! Thank you doesn't cover it but I wanted to express how helpful your strategies and ears have been to me. I have learned so much!".

"My husband was diagnosed with Motor Neurone Disease aged 58 years and died 9 months later. I was devastated. I had great support from my family and friends but talking to Karen was a lifeline. Karen is easy to talk to and helped me understand my grief and gave me hope that the dark days would become less frequent. She encouraged me to give myself time to grieve rather than to constantly busy myself with chores to distract me from thinking about my loss. Karen helped me with coping strategies and suggested I look towards a "different future" rather than "worse future". Karen was always interested in my life and although I cried for many of the sessions I always felt better after talking. I felt I formed a close bond with Karen who never judged me and was a massive influence in helping me adjust to my new life".

"Thank you for working with my son over the past 8 months to develop his self esteem and become much happier. Thanks also for all the support and encouragement you have given us".

"I am in my 70s. Retired with a successful career, often in leadership roles. I had managed considerable stress but nothing compared to losing my daughter in her 40s. Sadly this tragic event had been preceded by a great deal of earlier stress. After her death I tried to be the strong head of the family, largely blaming myself for not being able to do more. This started having a serious impact on my health and possibly contributed to a min-stroke. It was clear that I had to do something or I was going to self-destruct. In the past I had often encouraged people to have counselling but felt that I was stronger than that. This time I knew that I had to try it. I traced Karen through recommendations and reputation - and am very grateful that I did. She helped me "lance the boil" of the guilt that I had carried about not doing more, and allowed me to properly grieve for my daughter. This counselling was achieved (via Zoom) by Karen listening and asking strategic questions. I was never harassed for a response. We had weekly sessions for about ten weeks. They were concluded mutually when we thought that I had reached a mental state where I could properly grieve, as opposed to my previous depressive state that I was heading into. If you are not sure of how to approach support in such a tragedy, my advice is that you should talk to Karen to explore how you she can help you address your pain. I know Karen can help you by providing an impartial, professional and compassionate relationship".

"Dear Karen, thank you so much for getting my worries away!".

"Thank you so much for being such a great therapist and role model over the last 2 years. I've really appreciated your empathy, kindness, patience, experience, guidance, support and lots more. Through all the strangeness of the last year you have provided a consistent safe space and it has been invaluable".

You can view my personal profile here (Counsellors' Profiles)


WHAT DO WE OFFER?

We work as counsellors in private practice together, conveniently based on the borders of Surrey, Hampshire and Berkshire, covering a wide area offering counselling in areas which include Hartley Wintney, Hook, Stratfield Saye, Finchampstead, Wokingham, Reading and Basingstoke. Coach House Counselling offers face-to-face counselling with both daytime and evening appointments available.

We are trained in Humanistic Counselling, offering a holistic and integrative therapeutic approach, using our core models of Person-Centred, Existentialism and Gestalt. As qualified professional counsellors, we adhere to the BACP Ethical framework and it's values and principles.

From our private counselling rooms in Finchampstead, Wokingham , Stratfiedl Saye and Hartley Wintney serving surrounding areas of Hook, Reading and Basingstoke we offer a safe and nurturing environment, to explore your life challenges and experiences. Building a unique therapeutic relationship, enables you to develop your self-awareness and understanding. Through personal growth and self-trust, we believe you will find the resources and resilience within to cope with and adapt to situations. This in turn, will empower you to recognise and identify patterns of thinking and behaviour, to bring about positive change.
WHAT TO EXPECT
The first session will be an opportunity for you to explore with your counsellor what you wish to achieve from counselling. Your therapist will discuss your relevant history which may include; life experiences, previous counselling, family background and significant relationships, as well as your overall health and well-being. Further sessions with your counsellor will allow for exploration to develop deeper understanding to effect change and growth. Together we can agree on timescales for your counselling journey, be it short-term solution focused, or open- ended long term counselling.



ISSUES WE CAN HELP YOU WITH

We are experienced in helping clients who are finding it difficult to cope with:



* Anxiety
* Depression
* Relationship issues
* Low self-esteem
* Serious illness/ life limiting conditions
* Stress
* Trauma
* Panic attacks
* Self-harm
* Bereavement
* Family break-down
* Redundancy
These are examples of common issues, it is not intended to be a conclusive list. Please contact us with any other issues you may be experiencing to see if we can help within our counselling rooms near Wokingham, Finchampstead and Hartley Wintney.
FEES AND TERMS & CONDITIONS

Adults: £65 per session (50 minutes). Children: £70 per session (45 minutes) for counselling near Wokingham, Finchampstead, Hartley Wintney & Stratfield Saye

Payments are by cash or by BACS transfer 24 hours in advance of appointment.

Please provide a minimum of 48 hours notice of cancellation to avoid the full amount being charged.

Free parking is available at our counselling rooms in Finchampstead premises. There is limited free parking available at the Hartley Wintney premises, or a pay and display car park is just a few minutes walk away in Monachus Lane. There is visitor or street parking at our Arborfield Green site.

Please email, text or phone for more information or any questions you may have. We aim to respond to client enquiries as soon as possible, normally within 24 hours.